Video Solutions
A great way to keep an eye on your home, business, elderly relatives, pets, etc.
Get notified if motion is detected via text or email when you are away
View live video from your cell phone or computer and playback up to 1 month of events
Manage and view multiple locations over a secure network with one login
Security Camera Systems
Systems Available:
1-8 Camera
System
9-16 Camera
System
17-32 Camera
System
33-64 Camera
System
With Hot Swappable Hard Drive
Dahua Elite Series NVR w/ 8 PoE ports - 1 to 8 Camera System


Our new Elite series Network Video Recorder (NVR) is a tiny 8 channel NVR with 8 ports of Power Over Ethernet (PoE) built-in so you can plug in and power your IP cameras right from the back of the NVR. While this might be tiny, it's anything but tiny in terms of capabilities. You can connect up to 8 cameras, ranging in resolution from 1 Megapixel (MP) all the way up to 8 MP (4k). With a Quad Core processor, and built-in Linux operating system, this NVR is like a miniature computer that is powerful enough to keep you running 24/7. The graphic interface allows you to interact with your NVR to complete the setup, configure settings and create schedules and alerts.

You can connect the NVR to your monitor using either HDMI or a VGA connection or use it strictly for remote monitoring from anywhere that you have an Internet connection! You can do this using a desktop, laptop, tablet and/or smartphone.

You have room for one hard drive that can be as small as 1 TB and as large as 6 TB and if you need more, you also have the option of using one of the USB ports to connect an external drive too or you can plug a flash drive in and just copy relevant footage to share with whoever you need. You can use the drop down menu above to purchase your hard drives and when you do, we will install, test and configure those for you at no additional charge. Now when you receive your NVR, you can plug it in and connect the cameras and be ready to go!

We back our product with a full FREE 1 year warranty, FREE US based tech support as well as FREE remote viewing software.



Model Number: NVR-ELE8T-PS
Recording Speed: 8 MP / 6 MP / 5 MP / 3 MP / 1080p / 1.3 MP / 720p | Max 80 Mbps
Resolution: 8 MP / 6 MP / 5 MP / 3 MP / 1080p / 1.3 MP / 720p
Drive Capacity: 1 SATA
Video Inputs: 8
Ethernet Ports: 1
Video Outputs: HDMI/VGA
Audio Inputs: 1
Audio Outputs: 1
Internal DVD Burner Support: NO
Smart Phone Access / Push Notification: YES
Motion Activated Recording: YES
PTZ Control: YES
Simultaneous Remote Users: 128



3 Megapixel Indoor/Outdoor - Dome or Bullet w/ Power Zoom
4 Megapixel Indoor/Outdoor - Dome or Bullet
8 Megapixel 4k Indoor/Outdoor - Dome or Bullet (with or without power zoom)
Multiple Pan/Tilt/Zoom Camera Options


4K 8MP IP Network Elite IR Bullet Security Camera w/ ePoE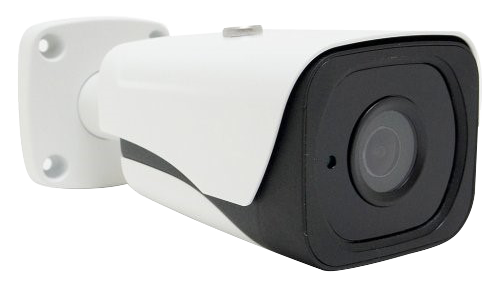 The latest addition to our Elite series of security surveillance products is this 8 Megapixel (MP) / 4K IP bullet camera with one of our favorite new features: Enhanced Power Over Internet (ePoE). This allows you to place these cameras up to 800 meters (2624 ft) away at a speed of 10 Mbps, or up to 300 meters (984 ft) away at a speed of 100 Mbps using regular Cat5e or Cat6 network cable when connected to an ePoE switch. That's a significant increase over standard PoE technology. This can seriously lower your construction costs!

With a wide angle 2.8 mm fixed lens, you'll be able to see detail like never before and when you digitally zoom in, you won't have to deal with the horrible pixilation that was so common in the past. Your security is important to us and one of the most important things to consider is, "How much detail do I need?" 8 MP is the ultra-high definition resolution that can make a difference in solving a crime or not having enough evidence. Sometimes the tiniest of details can make the difference. A piece of jewelry, a tattoo, a license plate, clothing... you never know.

The built-in LEDs allow you to see up to 131 feet at night thanks to the IR (Infrared) light that makes sure you can see both day and night. This camera has an 8 MP progressive scan SONY STARVIS™ CMOS sensor that was created with the security surveillance industry in mind and allows the camera to achieve exceptional sensitivity, especially in low light situations. 4K resolution comes to you at 15 fps (frames per second) while 3 MP, 2 MP and 1 MP are all at 30 fps. You can feel confident installing these cameras inside and outside with an IP67 weather rating (which certifies protection against water and dust) and a 6 kv lightning protection rating that protects the camera and its case against the effects of lightning.

While these cameras have many of the traditional features like IR, there are many advanced features on this camera like Smart H.265+ compression that saves you bandwidth and storage space. Then there's WDR (wide dynamic range) that adjusts the bright and dark portions of a frame to give you a balanced scene. How about the IVS (Intelligent Video System) with features such as abandoned or missing object detection, Tripwire violations, face detection. There's even a microSD slot so you can plug in a SD card and record directly to that.

These cameras include a 2 year warranty, US based Technical Support, and remote monitoring apps for Android and Apple devices.



Model Number: IPOB-ELS8IR28-EP
Megapixels: 8MP
Image Sensor: 1/2.5 inch 8MP progressive scan CMOS
Lens: 2.8mm Fixed Lens
Minimum Illumination: 0.06Lux/F1.6(Color,1/3s,30IRE)
LEDs: 2
IR Distance: 131 Ft
OSD: N/A
Protocol: ONVIF, PSIA, CGI
Operating Temperatures: -22°F to +140°F / Less than 95% RH
Dimensions: 7.09in x 2.76in x 2.76in
Power: DC12V, PoE (802.3af)(Class 0)


Door Access
ISONAS Door Access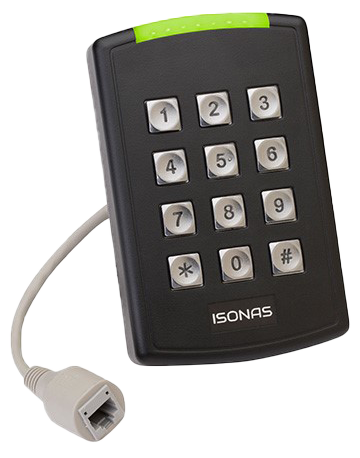 Wiktel is a certified installer of ISONAS which is the first access control company to design and manufacture a cutting-edge, IP-to-the-door solution that eliminates needless complexity like: inconvenient control panels, separate power supply, and dedicated hard-wiring. Our network-based PowerNet™ reader-controllers offer a patented technology that easily integrates with Windows-based software to deliver more simplicity, greater value, and total flexibility to go places you never thought possible. With 50,000+ readers already installed worldwide across a range of commercial and private organizations, ISONAS provides a proven solution that is revolutionizing the industry.